Doubling App Installs with Localized Creatives – A Purpl Success Story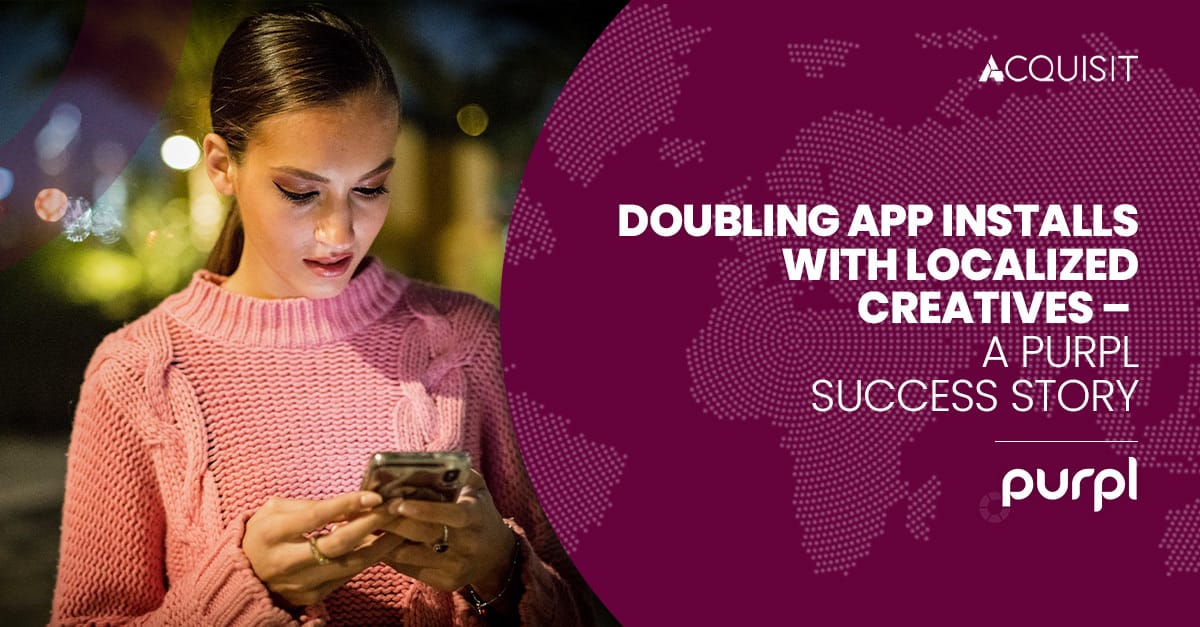 Purpl, a game-changing money transfer aggregator app and digital wallet, offers a hassle-free and secure way for people to send money to Lebanon from anywhere globally. As an aggregator service, it enables senders to transfer funds to a Purpl account from different digital partners such as Remitly and Paysend (and more to come), which receivers can then cash out via any of Purpl's partner ATMs, eliminating the need for a bank account or card. Powered by OTP security and without any receiver fees, Purpl is designed with user convenience at its core and makes banking infrastructure available to the unbanked.
Despite its innovative solution, Purpl faced a challenge in its marketing strategy. Its creative assets had a predominantly Western appeal and lacked the "Lebanese touch" that would make it more relatable to its core user base. The company needed to revamp its creative approach to foster better engagement and adoption amongst Lebanese users.
The strategy
Purpl decided to experiment with localized creative assets. They tested an Instagram Reel video with a storyline that reflected the everyday experiences of a Lebanese user, with a hint of humor. This video detailed the process of using the Purpl service, complete with a humorous voiceover, spotlighting a user who collects his money conveniently from an ATM.
The Results
The launch of the localized creative proved to be a turning point for Purpl's social media campaigns. The daily app installs doubled, with the average Click-Through Rate (CTR) of the ad doubling compared to previous assets. Impressively, the sign-ups to their service witnessed a staggering six-fold increase, which indicated not just higher app installs but more qualified ones, thereby enhancing user engagement and service utilization.
x2 Daily App Installs
x2 Ad CTR
x6 Sign Ups to their service
Next steps
Impressed by the success of the localized creative, Purpl decided to create a series of such assets, continually iterating and refining its localized approach to deepen user engagement and relevance. The company's journey illustrates how a well-planned and executed localized marketing strategy can effectively double user engagement and foster stronger ties with the target audience.
In summary, Purpl's case study is a testament to the power of localized creatives in generating app installs and increasing user sign-ups, a strategy that can prove beneficial for any service targeting a specific geographical demographic.