How CDKeys and Acquisit achieved next level international growth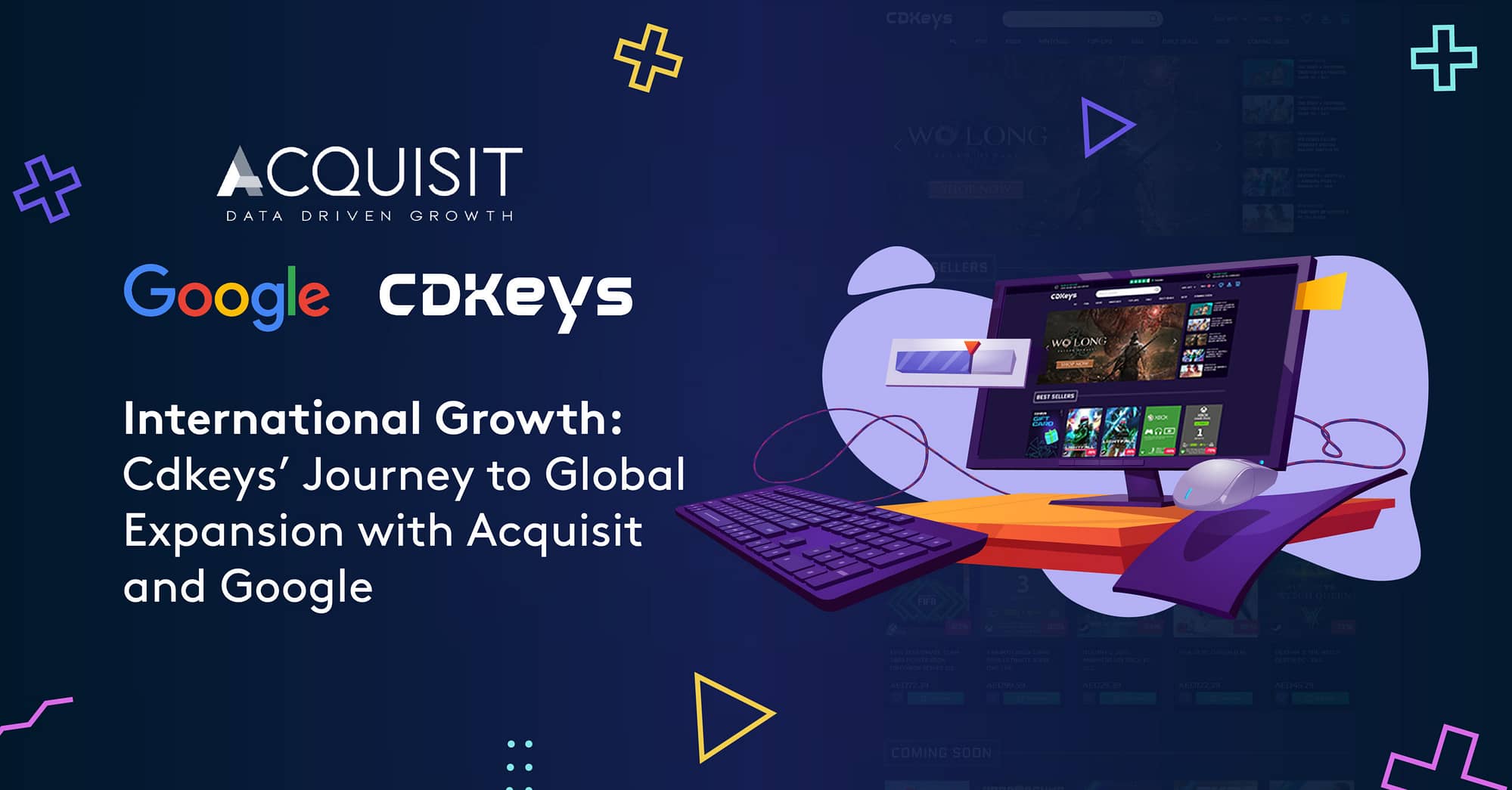 The Challenge
CDKeys is an e-commerce company that sells activation keys for customers to download video games quickly and often for a lower price than its competitors.
CDKeys is part of Acquisit's portfolio of clients and has been working with our team since 2019, to grow their business in 30+ countries
The US was a particularly attractive opportunity due to its size and revenue potential. As such, one of the company's main goals for 2022 was to grow their revenue in this region while maintaining a return on ad spend.
The Approach
To gain a better understanding of US consumers, Acquisit used Google International Growth agency program tools like Google Trends, GBS consultation, and Market Explorer.
Among other insights, the research revealed that US gamers search for games differently to their UK counterparts – whereas CDKeys was currently addressing both countries in the same way.
The team also identified that competition for CDKeys would be more aggressive in the US than elsewhere, and the business should adapt its proposition and messaging accordingly.
Key learnings included:
Given the broad nature of US audiences, segmenting users into clusters of regions with similar dynamics helped create subgroups to focus campaigns on.
Offering popular payment methods specific to each country significantly impacts conversion rates.
The best-selling games vary a lot around the world – leading to CDKeys customizing offers on a country-by-country basis.
The Results
Over a 3-year period, Acquisit and Google worked together to help CDKeys successfully expand their advertising and sales presence to over 30 countries – and become a key player in the UK market.
The reach of their US Smart Shopping campaigns (now Performance Max) grew by 13%, from just an 8% investment rise.
Likewise, Search coverage improved by almost half (46%) – and CTR went from 9% to 11%.
CDKeys' revenue also increased by 11%, and overall US market share rose by an estimated 4%.
3% International revenue growth (YoY)
11% Revenue growth (US)
4% Market share growth (US)
"Acquisit and Google played a major role in achieving our global growth goals. Their insights,
expertise, and strategies helped us connect with new audiences, and boost international
revenue."