Data Science
We fuel brand loyalty, retention, and growth by utilizing data science across the entire customer lifecycle.
Customer Analytics & Segmentation
Acquisit designs and deploys data science algorithms to segment your customers and prospects in coherent groups by identifying patterns in customer behavior. We predict spending potential and estimate lifetime value. These methodologies feed our acquisition and loyalty strategies.
By leveraging your product and transactional data, we optimize your inventory and stock management while enhancing cross-selling and upselling on your website through product recommendation algorithms.
Forecasting & Predictive Analytics
We help marketers use advanced statistics and machine learning algorithms to predict key moments and metrics to help you forecast and anticipate channels and messages to activate. We cover lifetime value analysis, estimated time of repurchase, churn detection and potential scoring.
Scoring & Decision Making Tools
We build statistical backed scores based on your data & third party data to help you make better decisions. These scores are used to monitor key health factors of your KPIs, and help predict the dynamics of your business.
We use your historical data to understand the key trends, and the main triggers of churn. This enables us to detect early warning signs of clients churning and deploy the right communications & messaging to prevent the client from churning.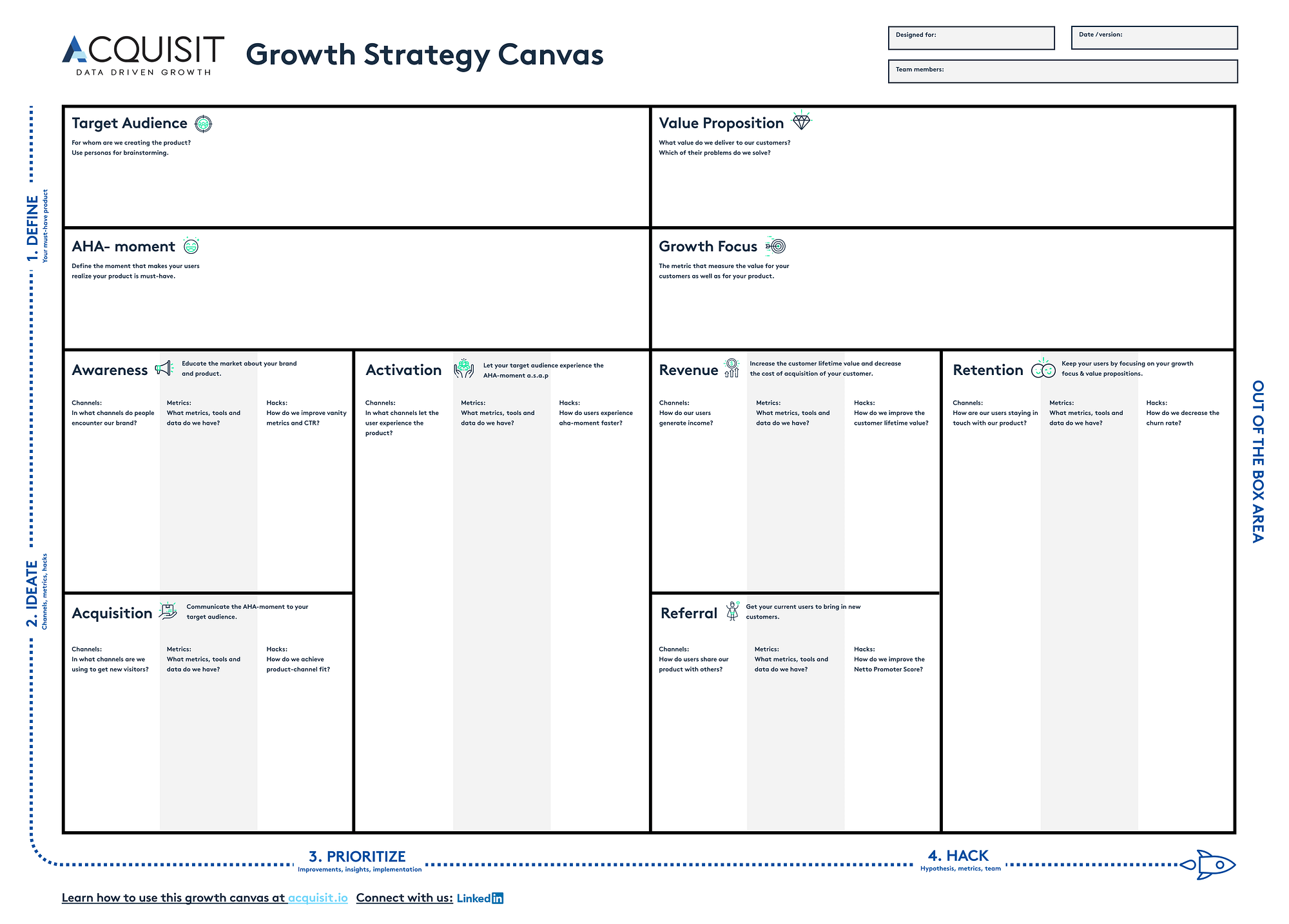 Want to see if Acquisit can help
your

business grow?

Download your growth strategy canvas aimed at sky rocketing your business's lead acquisition and sales.