Performance Marketing
We generate direct, measurable revenue for our clients by combining a strategic approach and deep technical knowledge of the different online advertising platforms.
Unlike using traditional media used in push advertising (radio, TV, etc.), display networks allow you to reach a massive audience with hyper-personalized messaging and localized targeting. We help you make the best of a complex but high potential tool to grow your business.
Using search engine marketing to harness existing demand for your products and services is a strategy that has grown in impact. We design and execute tailor-made search strategies to drive optimal account performance, maximize your ROI on the channel which directly contributes to conversion.
Shopping channels are a very efficient but highly technical growth channel with a much higher conversion rate than other channels. Through managing feeds and optimizing product categorization, shopping channels can support companies in achieving ambitious growth objectives.
Social platforms are highly effective channels when combining hyper-localized targeting with highly immersive creatives and first-party audience. We enable you to engage with the right audience at every stage of the funnel to feed your customer acquisition strategy.
Building a custom acquisition and engagement app strategy will enable you to reach the right people at scale. By using efficient targeting features and activating the right monitoring tools we help you generate downloads, increase the number of active users and app monetization.
Leveraging Amazon's advertising and media platforms is a highly effective channel for reaching users actively searching for your product category and ready to purchase. By optimising product pages and creating highly targeted audiences we help you maximize your product purchases and returning customers.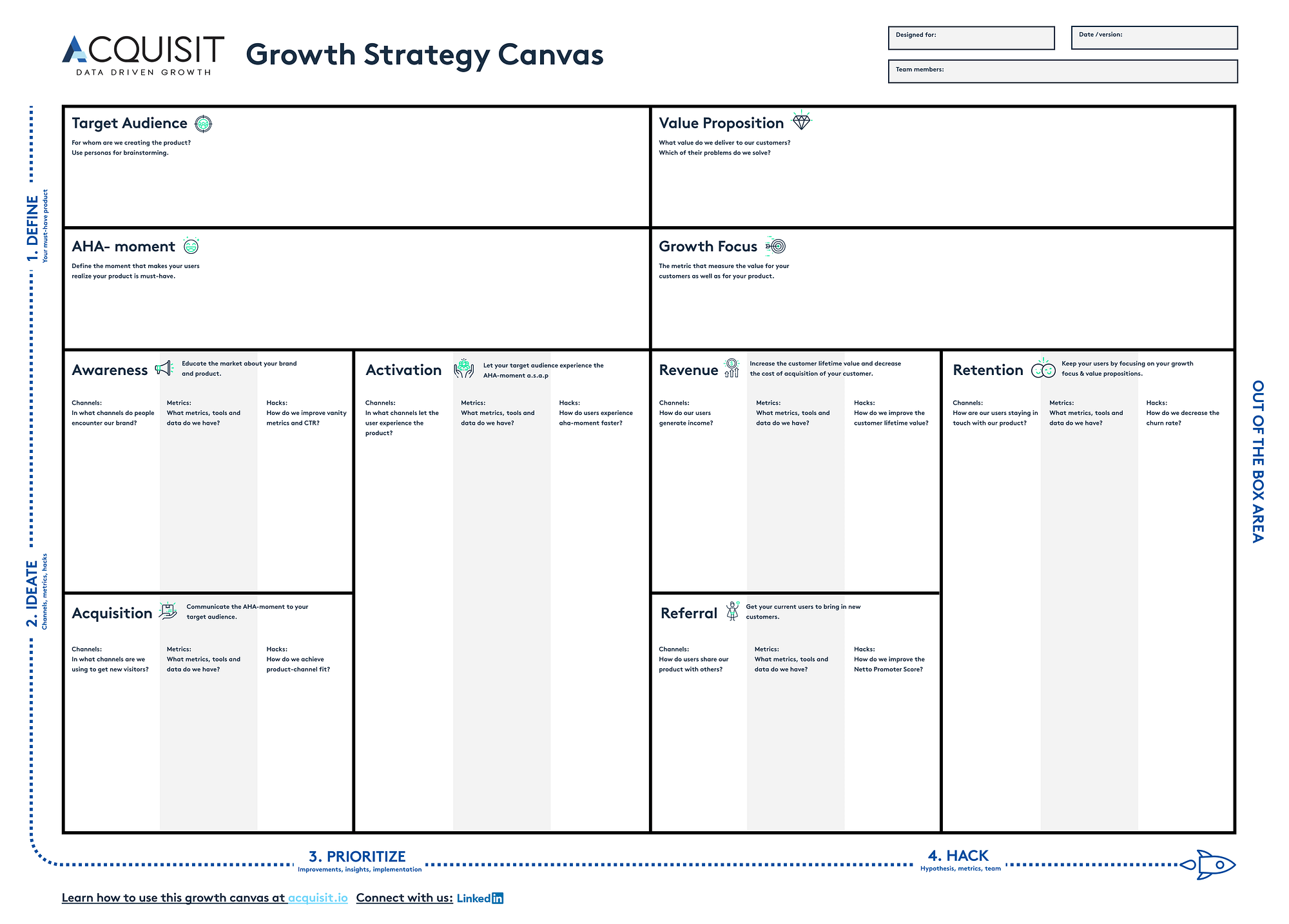 Want to see if Acquisit can help
your

business grow?

Download your growth strategy canvas aimed at sky rocketing your business's lead acquisition and sales.